The University of Missouri has over 750 Student organizations, many of which relate to LGBTQ+ identities and issues!  We've collected those organizations whose purpose relates to the mission of the LGBTQ Resource Center.  If you do not see your org listed and would like to, please email lgbtq@missouri.edu.
For more information on student organizations, please visit the Organization Resource Group.
Queer Liberation Front (formerly Triangle Coalition)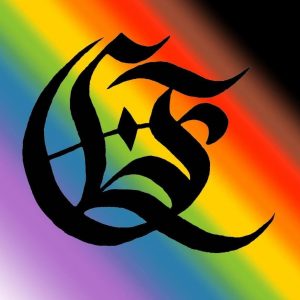 Queer Liberation Front – formerly Triangle Coalition — is Mizzou's longest-standing LGBTQIA student


organization. Build community, meet friends, make change, educate our campus, jump in (or avoid altogether) glitter explosions, dance (or not), play games (or don't), eat ice cream (or sorbet), plan events, attend programming, travel to student conferences, join the leadership, HAVE FUN! QLF is what you and your fellow students want it to be. Get involved!
If you have questions, please email queerliberationmizzou@gmail.com.
Queer Trans People of Color (QTPOC)

The purpose of the Queer Trans People of Color is to create a safe, supportive and inspiring space for queer and trans people of color. QTPOC is for those who feel an extra strain for being both LGBTQ and a person of color. Our goal is not only to support the individuals who find themselves at the mentioned intersection of identities but also to educate our campus and communities on the struggles and experiences we encounter.
We are in no way an exclusive group: people not a part of the LGBTQ community or of color are more than welcome to be a part of our community.
Meetings consist of community building; being our honest, true and beautiful selves in a safe and respectful space; and event programming and planning for how to educate our campus and communities.
To get more info, please email mizzouqtpoc@gmail.com
Oasis
Oasis is a new trans-focused student org which aims to include all who identify outside of their gender assigned at birth, while uplifting the most marginalized in the community through the promotion of intersectionality in conversation. We will facilitate discussions on different topics and organize a taskforce that addresses the concerns of trans students on campus.
For more information, feel free to email mizzouoasis@gmail.com.
Aces & Aros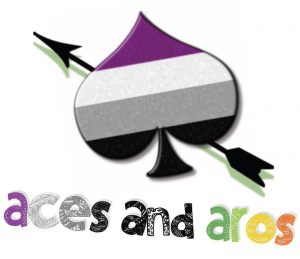 The purpose of Aces & Aros is to create a brave, supportive, fun, and inspiring space for asexual and aromantic people. Our goal is to bring together people on the aromantic and/or asexual spectrum (along with questioning folks and people who are just curious) not only to support these individuals but also to educate our campus and provide an opportunity to socialize and have fun with like-minded people.
We are an open organization, meaning anyone on campus can join us for meeting! We meet Mondays at 7pm in the LGBTQ Resource Center.
For more information, please email mizzouacesandaros@gmail.com
MizzouMed Pride
Mizzou Healthcare Pride Alliance is MU Healthcare's official organization for LGBTQ+ Allies, learners and practitioners alike! We focus on improving LGBTQ+ patient outcomes through advocacy and education while fostering safe space, community and social connection for our members.
Follow Mizzou Healthcare Pride Alliance on Instagram: @muhealth.pride
To get more info on our organization or to sign up for our email list, please contact Anastasia Anazonwu at aaccc@health.missouri.edu!
OUTGrads: Mizzou Queer Graduate Student Association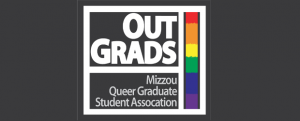 OUTGrads is the official organization for all LGBTQIA graduate and professional students here at Mizzou. From happy hours to laser tag, we focus on building community in the graduate and professional student population across all departments. Join us and help make all corners of Mizzou a safe, supportive, and fun place for all members of the LGBTQIA student community! For more information about OUTGrads and/or to join, reach out to Emma Wickland at wicklande@health.missouri.edu
Mizzou Queer Media Association

The Queer Media Association aims to provide a space for LGBTQ+ identifying people entering journalism and communication fields at the University of Missouri. QMA meetings are a safe and secure environment for folks to share their unique experiences as queer media students. The QMA operates under four key principles: advocacy, community, education, and professional development. 
Greek Allies
Greek Allies works specifically within the Fraternity and Sorority community here at MU. Focusing on the core values of each chapter and organization, especially on their commitment to brotherhood or sisterhood, Greek Allies finds allies to the LGBTQ community in each chapter to educate the community, and to empower those members of the community who are both Queer and Greek. Greek Allies stands to educate and foster a positive environment, moving beyond tolerance to active support.
Membership is open and welcoming. Join us and help make all of Mizzou a safe and welcoming environment for all.
OUTLaw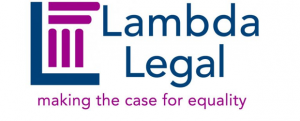 OUTLaw is the University of Missouri Law School's LGBT+ & Ally organization, and we're focused on:
Supporting lesbian, gay, bisexual and allied law students at the University of Missouri by encouraging personal and academic development;
Educating the law school community by providing opportunities to increase awareness and understanding of the LGBT+ community and the legal issues that affect it; and
Building and maintaining relationships with gay and gay-sensitive employers by providing a network for students seeking employment in an open environment and for employers seeking a diverse workplace.
We invite all members of the Law School, and even people from outside the Law School, to join us for our events.  Law students are welcome to join our organization as well for a nominal membership fee.  All are welcome, without regard to race, sex, sexual orientation, national or ethnic origin, religious beliefs, or veteran status.  All we ask is that you support our mission in transforming society into a more open and accepting place for all people, regardless of sexual orientation.
OUTLaw's Instagram: @mulawoutlaw 
MIZ-OUT: Faculty/Staff Only Organization
MIZ-OUT is the University of Missouri's organization for Lesbian, Gay, Bisexual, Transgender, and Queer staff and faculty! MIZ-OUT hosts regular activities in order for staff and faculty to help build community at the university and in the community. Participation by students is not allowed in order to create a safe space for faculty and staff to connect.