A collection of LGBTQ resources for anyone who may need them. What did we miss? What resources do you use? We're always looking for more! Send them to us: lgbtq@missouri.edu
Our Library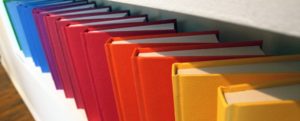 MU LGBTQ Resource Center is proud to boast of our very own check-out library. We have diverse sections from Biography and Fiction to Coming Out and Bisexuality.
Anyone can come in, create an account, and check out up to 3 books at a time, for a period of two weeks.
Also in our space, we have subscriptions to Out, The Advocate, OP, and Camp Kansas City. We also have a large archive of magazines including Out, The Advocate, OP, Curve, Hero, Girlfriends, and Alternative Family Magazine.  Magazines are not available for check-out, but anyone is welcome to come in during open hours and look through any and all of them. *Really good for historical research projects.
If you are faculty or staff, we also have educational DVDs available to check out for screening. Please email lgbtq@missouri.edu for more information on checking out DVDs. Students and the community are welcome to come into the space and watch our DVDs in the lounge. Some of our titles include: Trans, Toilet Training, Before Stonewall, After Stonewall, and Venus Boyz, among other titles.
Our library is completely made up of books donated to us. If you'd like to donate a book (or two or fifty) to us, not only would you be helping strengthen the resources for our campus and community, but we'll proudly display your name in the front with a bookplate stating your generous donation.
Check back soon for a link to our Amazon Wish List. If you have a book suggestion for us, please email lgbtq@missouri.edu.
Local Resources
MU Student Health Center – studenthealth.missouri.edu or (573) 882-7481 ~ 1020 Hitt Street (LGBT-affirmative medical and behavioral treatments available.)
The Center Project – thecenterproject.org – 573-449-1188
Counseling Center – counseling.missouri.edu
Mid-Missouri Crisis Line – 1-888-761-4357 or text HAND to 839863
Mid-Missouri PrideFest – midmopride.com
Missouri Regional AIDS Interfaith Network (RAIN) – missourirain.org
MU Equity Office – equity.missouri.edu
Multicultural Center – multiculturalcenter.missouri.edu
Relationship & Sexual Violence Prevention Center – rsvp.missouri.edu
Residential Life – reslife.missouri.edu
Student Legal Services – sls.missouri.edu
Title IX Office – title9.missouri.edu
Wellness Resource Center – wellness.missouri.edu
Women's Center – womenscenter.missouri.edu
Suicide Prevention & Mental Health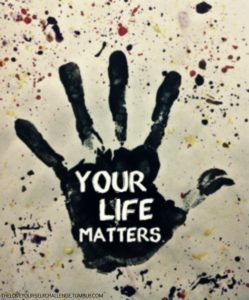 The Trevor Project – www.thetrevorproject.org
MU Counseling Center – counseling.missouri.edu– Free counseling for MU Students! Use them! They're great! They care, and want to listen. (573) 882-6601
Mid-Missouri Crisis Line – (573) 445-5035 or (888) 761-HELP (4357)
Hopeline – 1 (800) SUICIDE (784-2433) – http://www.hopeline.com/
1 (800) 273 – TALK (8255)
Deaf-Hotline – http://www.deaf-hope.org/getting-help/ – 1 (800) 799-4TTY (4889)
PostSecret – a collection of stranger's secrets, building community and fundraising for 1 (800) SUICIDE (784-2433) – www.postsecret.com
Transgender Resources

Transgender Health Network – contains a list of trans-friendly providers in the mid-Missouri area
Advocates for Youth – http://www.advocatesforyouth.org
Janet Mock – http://janetmock.com/
Transgender Health Information Program – http://transhealth.phsa.ca/
International Foundation on Gender Education – www.ifge.org
Transgender Law – www.transgenderlaw.org
National Center for Transgender Equality – www.nctequality.org
Sylvia Rivera Law Project – www.srlp.org
Health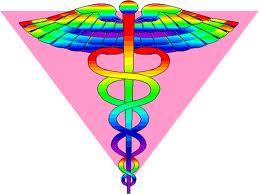 Transgender Health Network – http://transgenderhealthnetwork.weebly.com/ – this site includes a list of Trans* friendly providers in the mid-Missouri area.
Gay Health – http://www.shoutouthealth.com/
LGBT Health – www.glbthealth.org
HIV/AIDS Resource Locator – www.locator.aids.gov#sthash.aUhloIAe.dpuf 
GLBT Advisory Committee, American Medical Association – http://www.ama-assn.org/ama/pub/about-ama/our-people/member-groups-sections/glbt-advisory-committee.page
National Healthcare Equality Index (HRC's annual hospital survey) – www.hrc.org/hei
UCSF Center for LGBT Health & Equity – lgbt.ucsf.edu
Gay & Lesbian Medical Association (GLMA) – www.glma.org
Disabilities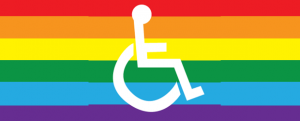 BENT: A Journal of Cripgay Voices: http://www.bentvoices.org/Archives/archiveblank.htm
Deaf Atzlan (Deaf Latina/o Network) – www.deafvision.net/aztlan/welcome.html
Deaf Queer Resource Center – http://planet.deafqueer.com/
Rainbow Alliance of the Deaf – http://www.deafrad.org/
Deaf-Hotline – http://www.deaf-hope.org/getting-help/ – 1 (800) 799-4TTY (4889)
Intersex
Intersex Society of North America – www.isna.org
Intersex Information/Groups – http://www.isna.org/taxonomy/term/9
Intersex Awareness Day – http://www.intersex-awareness-day.org/
The Intersex Spectrum – http://www.pbs.org/wgbh/nova/body/intersex-spectrum.html