Across the Country, Transgender Awareness Week is meant to help raise the visibility of transgender and gender non-conforming people.  At Mizzou, we celebrate Transgender Empowerment & Awareness Week to empower transgender individuals on campus while still raising awareness for the issues these communities face.
Trans Empowerment and Awareness Week is scheduled for November 14-18, 2022.
2022 events coming in November!
---
 In the meantime, check out TEAW events from previous years:
2017 Calendar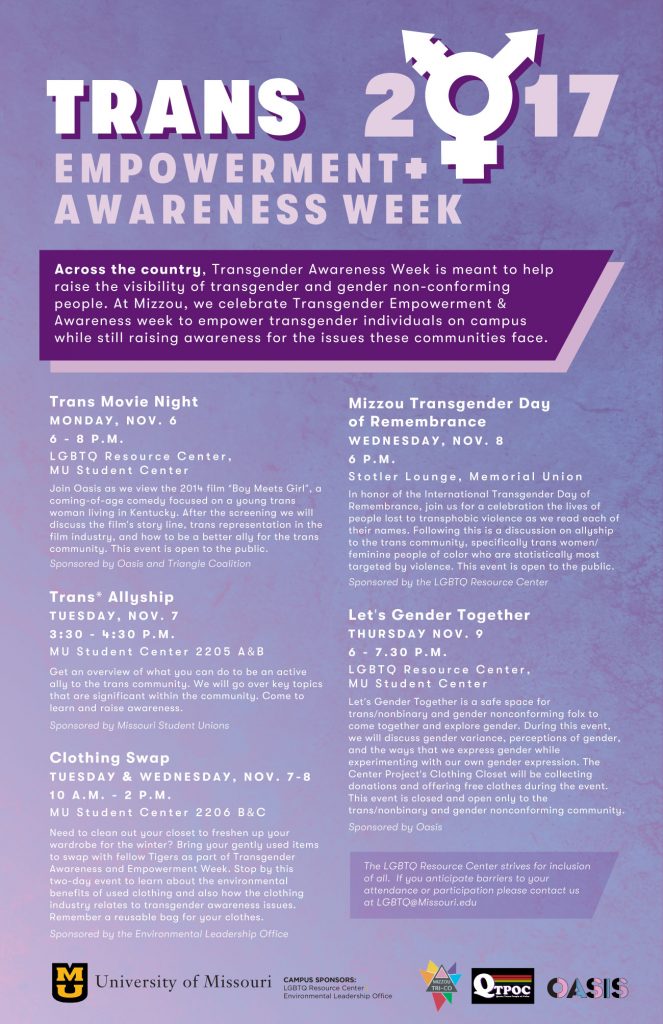 2016 Calendar
2016 Calendar