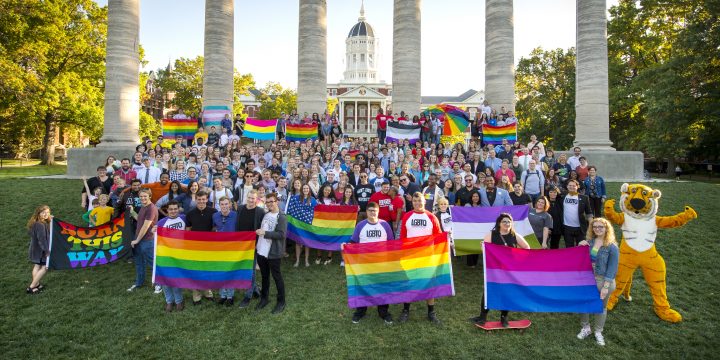 The LGBTQ Resource Center operates off of funds from the university, in addition to funds provided by generous donors (who include students, faculty, alumni, and parents).  Feel free to read below about the different ways that you can support the work of the LGBTQ Resource Center and LGBTQ and Ally students!
GLBTA Scholarship Fund
Established in 2005 by an MU alum, the Gay, Lesbian, Bisexual, Transgender and Ally (GLBTA) Scholarship Fund provides annual scholarships to students who sincerely support the LGBTQ Community on the MU Campus. Award winners are students who have demonstrated leadership and/or involvement towards the advancement of LGBTQIA equity and inclusion at MU or in their community.  Additionally, this scholarship fund hopes to counteract the unfortunate experiences too often encountered by LGBTQ students at MU.
Interested in giving to the scholarship fund? Click here to be taken to the Mizzou Give Direct portal!
Gabriella Rosé Justice Support System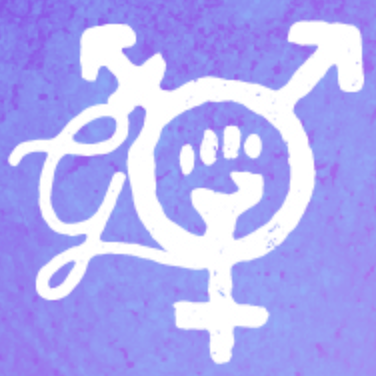 The Gabriella Rosé Justice Support System is a support system run by students, for students, with the purpose of helping transgender folks at Mizzou continue their education in the case of financial hardship. We're currently in the process of fundraising, and would be extremely appreciative and grateful for contributions in any form!
Online: The "Partnerships" page of the Missouri Courage Scholarship website
By Check: Addressed to "Missouri Courage Scholarship", with "The Gabriella Rosé Justice Support System" written in the memo line, mailed to:
1701 Big Horn Basin Drive
Wildwood, MO 63011
United States
For other ways to donate, or just to get in contact:
Text or call: (573) – 238 – 8116
Email: grjscholarship@gmail.com
LGBTQ Resource Center Gift Fund
For more than 20 years, the Lesbian, Gay, Bisexual, Transgender, Queer (LGBTQ) Resource Center has been a place of support, education and advocacy for Mizzou students. The center provides education and outreach on topics relating to sexual orientation and gender; resources such as books in our library, discussion groups, and peer to peer mentoring; and programming that celebrates the LGBTQ community such as Coming Out Week, Transgender Empowerment and Awareness Week and Pride Month.Gifts to the LGBTQ Resource Center allow staff and students to expand programming, create additional ways to support students, and further develop outreach and training opportunities.
Interested in giving to the gift fund? Click here to be taken to the Mizzou Give Direct portal!