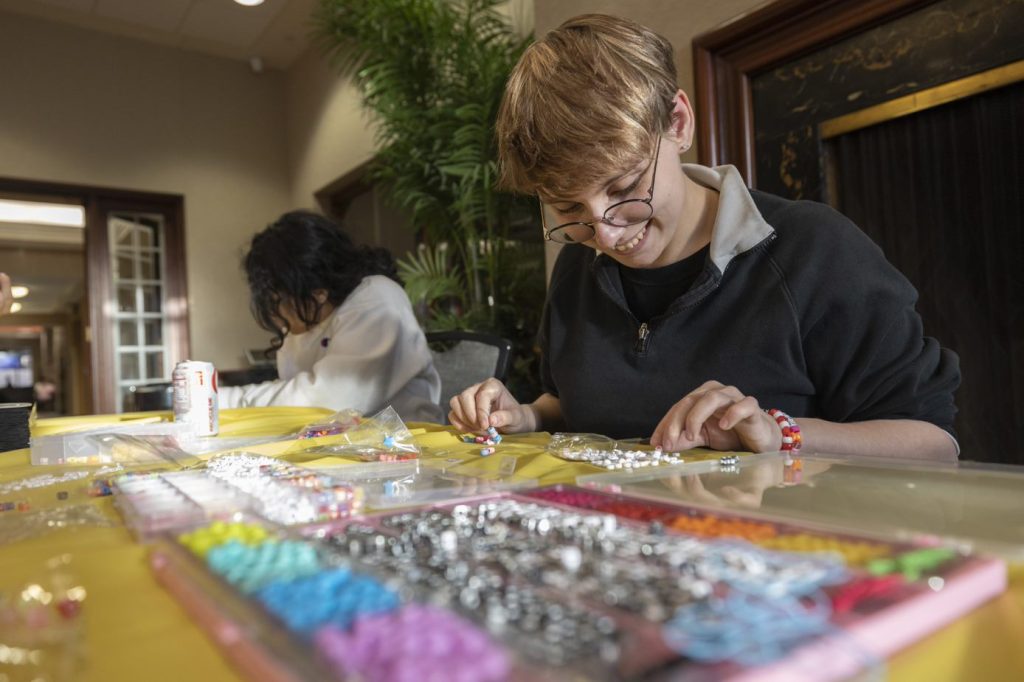 The LGBTQ Resource Center has plenty of ways to get involved. Whether you're interested in one of our student organizations, want to facilitate trainings, or serve as a staff member, we have tons of opportunities!
---
Events and Programs! 
Our Center has a number of events and programs to attend. Visit our programs page to see which ones peak your interest!
---
Join a Student Organization!
We have a variety of LGBTQ+ student organizations; check them out here!
---
Apply to work at the LGBTQ Resource Center!
We have a diverse and knowledgeable staff welcoming you to the Resource Center! Stop in and say hello to us! All are welcome!
The LGBTQ Resource Center is currently fully staffed, but that doesn't mean you still can't apply! If you are interested in being a member of our student staff, please read some more details below, then fill out the staff application form on MU Engage. We will reach out to you if positions become available.
Some of our student staff responsibilities include:
Staffing our resource tables across campus
Staffing the front desk and welcoming visitors to the Center
Tasks around the Center
Individualized projects
Programming and event planning
and so much more!
Some of the requirements in order to be on staff include:
An open mind and willingness to learn
Strong communication around your summer availability and scheduling
Respect for differences of those around you, and on campus
The desire to help further the mission of the MU LGBTQ Resource Center
The ability to attend staff meetings on Tuesdays from 4:00pm – 5:00pm
---
Be a Safe Space Facilitator!
Our Safe Space program is meant to teach the basics of LGBTQ identities and culture through definitions, terminology, and an overview of current cultural, social, and political issues, activities, and plenty of time for question and answer.  Using a mixture of information and some personal stories, we hope to help support the development of LGBTQ Allies at Mizzou, making it a more inclusive space for all!
For those who are interested in being a Safe Space Facilitator, please reach out to muosllgbtqresctr@umsystem.edu