The GLBTA Scholarship Fund
Established in 2005 by an MU alum, this scholarship provides annual scholarships to students who support advancements in equity for the LGBTQ Community on the MU Campus. Award winners are students who have demonstrated leadership and/or involvement towards the advancement of LGBTQIA inclusion at MU or in their community.  Additionally, this scholarship fund hopes to counteract the unfortunate experiences too often encountered by LGBTQ students at MU. Currently the scholarship is able to award two students an amount of $500, and is administered by the LGBTQ Resource Center Coordinator.
Scholarship Eligibility:
-Must enroll in the upcoming fall semester
-Must have a cumulative GPA of 2.5 or higher
-Must not be a past recipient of the GLBTA Scholarship Fund
-Must have campus/community involvement or volunteer experience with the LGBTQ community.
-Must submit completed application and supplemental materials by stated deadline
Required Supplemental Materials
-An unofficial copy of your current college transcript
-1 Letter of recommendation
-Resume (maximum 2 pages)
-Essay answering supplemental questions
The letter of recommendation should address student's leadership experience and contributions to the Mizzou LGBTQ community. The letter may be attached to completed application or delivered separately to slh56d@missouri.edu or to Sophie Hood in the LGBTQ Resource Center, G225 MU Student Center.
A document answering supplemental questions should be typed and uploaded along with your application.  The essay should answer the following three questions:
Describe recent involvement with campus or community LGBTQ organizations, clubs, or other groups. Please indicate the year(s) of involvement along with a description of your role in the organization.
Describe recent volunteer community involvement (including service to the campus community). Please indicate approximate dates and hours of service where applicable.
How would the support of this scholarship help you in pursuing your higher education?
Completed applications and supplemental materials are due Tuesday, March 31, 2020, at midnight. Applications should be submitted through Engage, while letters of recommendation may be submitted online to Sophie Hood at slh56d@missouri.edu or in person at the LGBTQ Resource Center, G225 MU Student Center.
[button link="https://missouri.campuslabs.com/engage/submitter/form/start/367570″ size="large" color="purple" window="yes"]Click here to view the Online Application[/button]
For information on how to give to the Scholarship or the LGBTQ Resource Center, visit our How to Give page.
For more information please contact
Sophie Hood
Sr. Student Support Specialist
LGBTQ Resource Center
MU Student Center
E-mail: slh56d@missouri.edu
Gabriella Rosé Justice Support System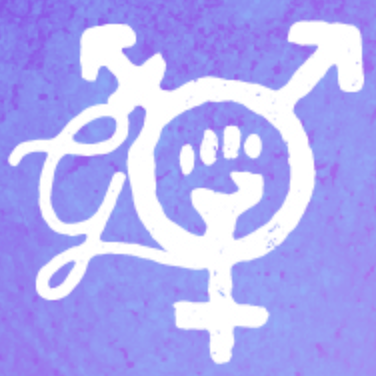 The Gabriella Rosé Justice Support System is a support system run by students, for students, with the purpose of helping transgender folks at Mizzou continue their education in the case of financial hardship.
Apply at bit.ly/GRJSSapp
Facebook: @GRJSupportSystem
For ways to donate, or just to get in contact:
Text or call: (573) – 238 – 8116
Email: grjscholarship@gmail.com